UNSTOPPABLE & FIERCE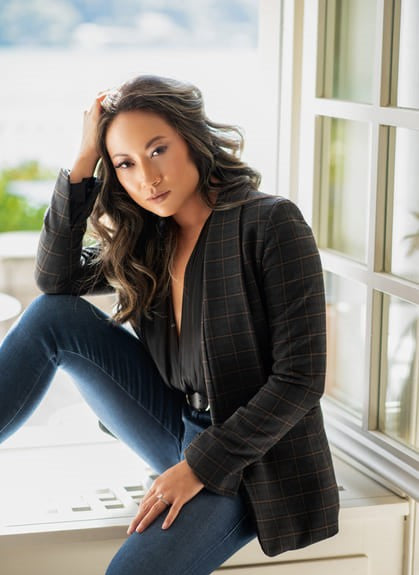 MEET OUR FOUNDER
DIANA NGUYEN
"There is only one YOU. Don't deprive the world of YOU."
-Diana Nguyen"
a note from

our founder
finance manager turned fashion entrepreneur
A great Blazer can only go so far...
True beauty, true radiance, true power? That comes from within. I started Madison / Savile to do more than offer women perfectly tailored, comfortable, and functional workwear. Those things are great—and so necessary—but the real reason Madison / Savile exists is this:
To uplift, inspire, and empower women all over the world, playing any variety of roles, and at all ages through clothing and community that helps you feel like your best self and reach your highest potential.
After 15 years in the male-dominated industry of finance, I know what it's like to strive…to wonder if you're where you should be in life…to feel like something is missing from time to time… And I'm here to tell you that the women you look up to—the rockstars, the jet-setters, and the 007s in a killer pair of heels—they feel that way, too! The world doesn't always make space for women, so we have to carve it out for ourselves. Clothing can be our shield and our shovel.
I chose the name Madison / Savile to represent what I aim to offer women through this brand: "Madison" means Gift of God and Warrior, while Savile pays homage to Savile Row in London, a street known for traditional bespoke tailoring for men. By bringing the two together, I hope to give women everywhere the armor they need to build the life they've always wanted plus a community of supportive women they can turn to when they need help tapping into their inherent power.
Yours Truly,

our process
CRAFTING A FOREVER BLAZER
Madison / Savile is a Los Angeles-based label offering luxury women's blazers and pantsuits designed to last. Believing that the most essential element of any long-lasting garment is its fit, we spent 2 years researching and iterating to develop timeless jackets with a bespoke look and feel: jackets that fit like your favorite pair of jeans, move in harmony with your body, and accentuate your silhouette—today, tomorrow, and years from now—thanks to impeccable tailoring and extra seam allowances that make for easy adjustments.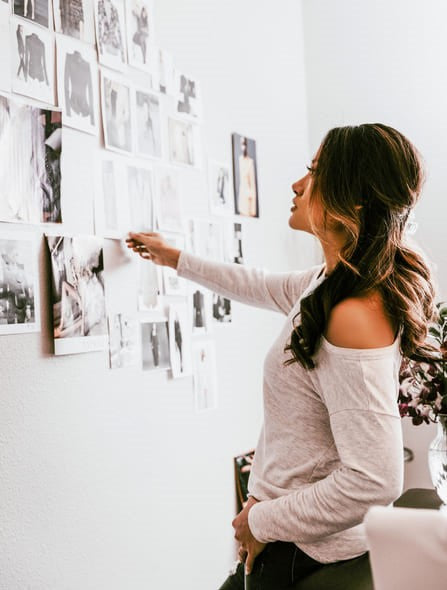 DESIGNED FOR COMFORT
From fit, we progressed to comfort. We scoured the globe to find the most comfortable, most functional fabric that would maintain the desired fit of our jackets. Our search ended in Japan, where we located a two-way stretch, wrinkle-resistant fabric offering structured support and unbelievable comfort. Our goal was clothing so comfortable it blurred the boundaries between workwear and loungewear. And we succeeded. Say goodbye to boxy busts, stiff shoulders, and minimal movements.
ALL IN THE DETAILS
Lastly the details. No feature was too small in our pursuit to craft a blazer that would stand the test of time and empower its wearer. From five fully functional, customizable pockets and elegant sleeve slits to the buttery satin lining and signature affirmations inside each blazer, M/S pieces were thoughtfully imagined to make each day something truly special.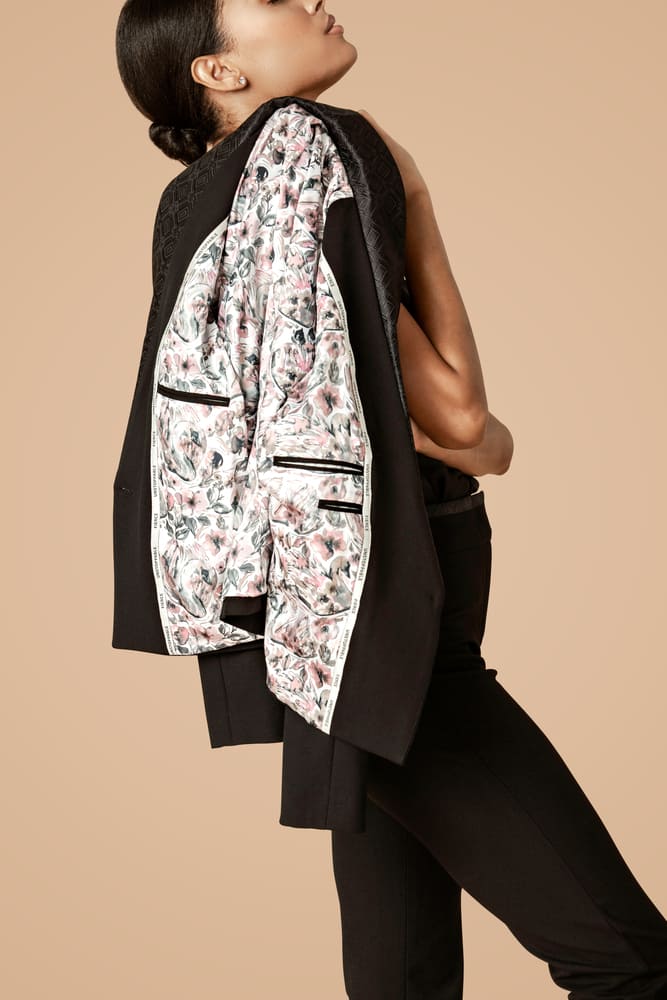 our production
DESIGNED WITH LOVE FOR YOU AND THE ENVIRONMENT
We are a slow fashion house committed to doing right by our customers, workers, and the environment. Our collections are produced in small batches at our Los Angeles atelier by highly-trained tailors paid a living wage. This allows us to prevent wasted merchandise, reduce carbon emissions during transport, and ensure our high ethical standards are met at every stage of production.
It also means that our delivery times may be slightly longer than what we've all grown accustomed to. We hope you will join us in our mission to eliminate the environmental and human harm perpetuated by the fast fashion industry and understand the longer wait times as we work towards a better future.
LESS WASTE IS WORTH THE WAIT.
our motto
TO BE BEAUTIFUL IS TO BE YOU
We are so much more than a fashion company. At its core, Madison / Savile exists to build women up from the inside out by cultivating a supportive community that enables each woman to realize her natural gifts, recognize her inner beauty, and step fully into her power.
To that end, each Madison / Savile blazer is inscribed with motivational affirmations meant to support you on your journey to accomplish your personal mission. These affirmations serve as a daily reminder of the power you have within, your inherent worthiness, and unconditional beauty—and that we've always got your back.
Now go get 'em.
Read more about how wegive backand uplift women in our community or listen toour podcast.